Low Power (Your Pal Fred #2)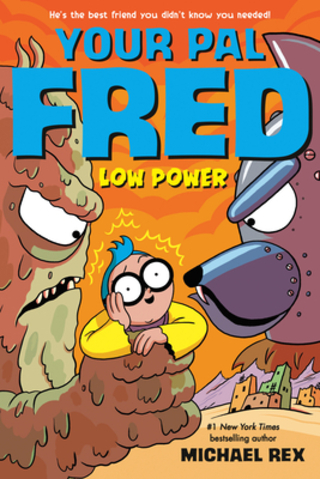 Written by Michael Rex
Illustrated by Michael Rex
In this action-packed sequel by #1 New York Times bestselling creator Michael Rex, Fred shows us how all arguments, big and small, can be solved with kindness—even when it's not always welcomed!
Fred has made quite a name for himself as a peacemaker since his last adventure! Now everyone who loves to argue is coming to him for help resolving their disagreements, but there's just one problem . . . Fred is low on power. Thanks to the clouds of pollution in the sky, Fred's solar battery can't recharge.
With the help of his best friend, Wormy, he sets off for SunTop—a city with a sky-high place where the sun can be seen. But once there, he's told that he can't recharge unless he stops a clan of garbage-like creatures from attacking every night. It's a race against time for Fred to solve the mystery of the Trash before he runs out of power forever!