Out of the Blue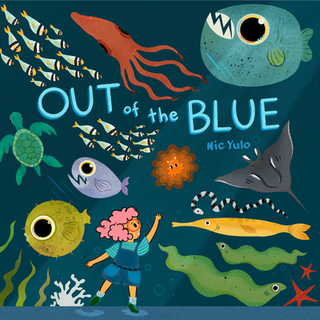 Written by Nic Yulo
Illustrated by Nic Yulo
In this touching story, a girl and an octopus unexpectedly connect over feeling small in a big world.
Coral has big dreams about grand adventures—but it's hard to go after these big dreams when you're the smallest in the class and feel completely invisible. During a school trip to the aquarium, Coral finds a kindred spirit in Kraken, a small octopus who knows that being invisible isn't always a bad thing.
When Coral finds herself in the aquarium after everyone else goes home, she learns that being seen isn't always about how big you are.