Tiny Tornadoes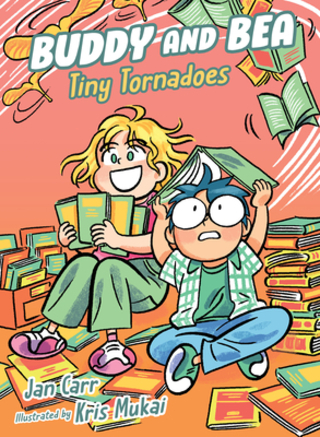 Written by Jan Carr
A laugh-out-loud new illustrated chapter book series celebrating the roller coaster highs and lows of life in a second grade classroom.
It's the second week of school, and Buddy is wondering if the other second grade class might be more fun. They've even chosen a cool class name. How will his class ever compete? Especially when Ms. Maple says they shouldn't be competing at all?
In the second installment of this new chapter book series, Buddy and Bea are still sorting out how to coexist–and making plenty of hilarious missteps along the way.