Touch and Go (Star Striker #2)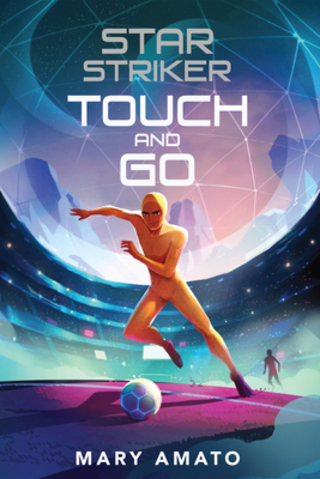 Written by Mary Amato
Albert and the Zeenods are back in this second book in the thrilling Star Striker series about unlikely friendships and interstellar soccer.
Albert and his Zeenod teammates might not be the best soccer players in the universe but there's nothing Albert would rather do–and no one he'd rather play with. Plus at least they made it to the second round of the big interplanetary tournament.
When their coach is wrongly arrested by an intergalatic police force, Albert and the Zeenods must work to clear their coach's name and stay in the tournament. But Albert can't keep his head in the game, putting the whole team's win in jeopardy. Can Albert come through for his friends and find justice for their coach?
Action-packed, yet filled with humor and heart, Star Striker is the second book in a series that combines a sports friendship story with an exploration of social justice and the importance of compassion for others.